1A9V86
Nike Air Force 1 x Louis Vuitton By Virgil Abloh
"Triple White"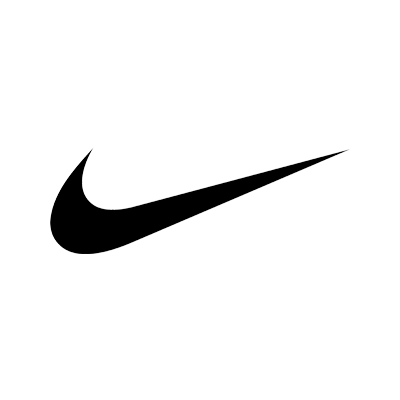 1A9V86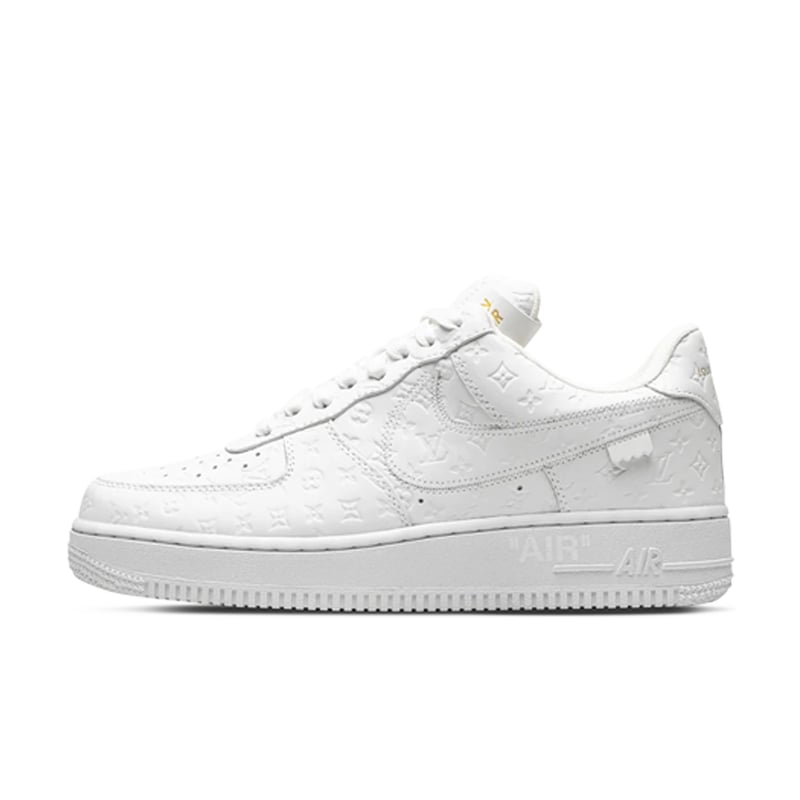 This all-white Nike Air Force 1 x Louis Vuitton By Virgil Abloh is part of a collaboration between three legendary parties, with each one leaving trademark details across the design. Nike has given it many classic AF1 elements, firstly over the outsole tread, whose pivot-circle grip patterns offer ideal traction. Moving up past this feature's lugged edges, the midsole has been embossed with Air lettering to reflect the encapsulated pocket of Air in the heel. Beside this text, the word is repeated in a capitalized Helvetica font and within quotation marks – a classic sign of Abloh's work.
The pristine leather of the upper, which is a slightly creamy shade of white, has been formed into recognisable overlays in the forefoot and heel, with a perforated toe box and midfoot panels in between. Throughout all of these panels, the Louis Vuitton Monogram graphic can be seen as it is debossed into the upper for a premium finish. Enlarged white swooshes with broad stitching along the edges are draped along the flanks, a signature Virgil Abloh tag emerging from beneath the logo's tail on the lateral side. Meanwhile, on the medial side, more of the designer's text appears in gold, the words "Louis Vuitton for Nike" clearly visible before the rest of it disappears beneath the swoosh.
Further golden branding effects decorate the heel panel, with text that reads "Louis Vuitton" above the word "Paris" in an elegant font. The thickly padded tongue also has golden lettering, here on the label attached to its lateral side. Once again, the name of the luxury fashion brand can be seen, this time alongside a swoosh and Air text. Within the shoe, a white insole displays both the Louis Vuitton and Nike logos in black to complete this classy sneaker.
Gender

Men / Women

Brand

Nike

Collection

Air Force 1

Style

Low

Colour

Gold / White

Technology

Air

Sport

Lifestyle

Stylecode

1A9V86