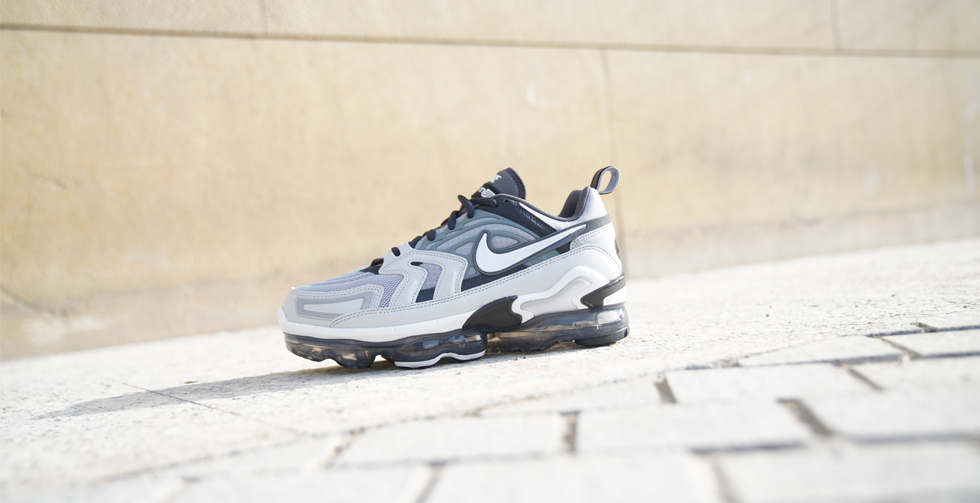 Air VaporMax EVO
The incredible lineage of famous and desirable Air Max over the years has tantalized and excited fans and casuals alike. For this "Evolution of Icons" shoe, Nike had the exciting idea to combine all the best elements under one shoe model and place it all on top of the new VaporMax technology. Welcome to the Nike VaporMax EVO.
The design comprises seven Nike icons featuring the TPU shank from Air Max Plus, chevron suede outer aesthetic from '96, leather mudguard and swoosh of the '93, the long suede lateral strip from '90, TPU framed mid-quarter of the Solas & Tuned 99, plus general shape and synthetic mesh toe box of the 180+. This creates a shoe of incredible depth, both aesthetically and historically, which is why they will spark joy in the minds of sneaker enthusiasts who know, care, and love the AirMax range.
The VaporMax technology utilizes the ultimate expression of Air for a bouncy feel with every step and a foam midsole and rubber pods below for extra grip. Nike branding is found on the tongue, while the swoosh starts at the mid-quarter and swoops behind meeting at the heel, above a large "EVO" badge. The VaporMax EVO is a bold, courageous salute to all of the past Air Max models, and it pulls this off with style.